When you're shopping for new camping gear for your next adventure consider buying a modular tent. The dictionary defines modular or modularity as the degree to which a system's components may be separated and recombined, often with the benefit of flexibility and variety in use. Here are a few great benefits of camping with a modular tent.
1. It Can Be Used Year-Round
One of the best features of a modular shelter like the Burrow is the ability to attach a full-length rainfly in undesirable conditions, but also roll it up or remove it for those warm summer bug-free camp nights. When you buy a modular tent you get several tents in one that's ready for your next trek.
2. Fully Customizable to Fit Your Needs
The Burrow is compatible with two rainflys and the Gopher tarp. The Rainfly Kits offer varying combinations of features like extra vestibule space, weight, and packability. The Wolverine Rainfly Kit offers and more vestibule space and more ventilation due to its increased headroom. The Armadillo Rainfly Kit is lighter and offers better warmth due to a lower height, but gives up the vestibule space. The Gopher Tarp is a highly versatile, lightweight tarp sized perfectly for the Burrow and can be set up in dozens of different configurations. It takes more time and skill to set up properly, but offers a range of uses to the outdoorsman.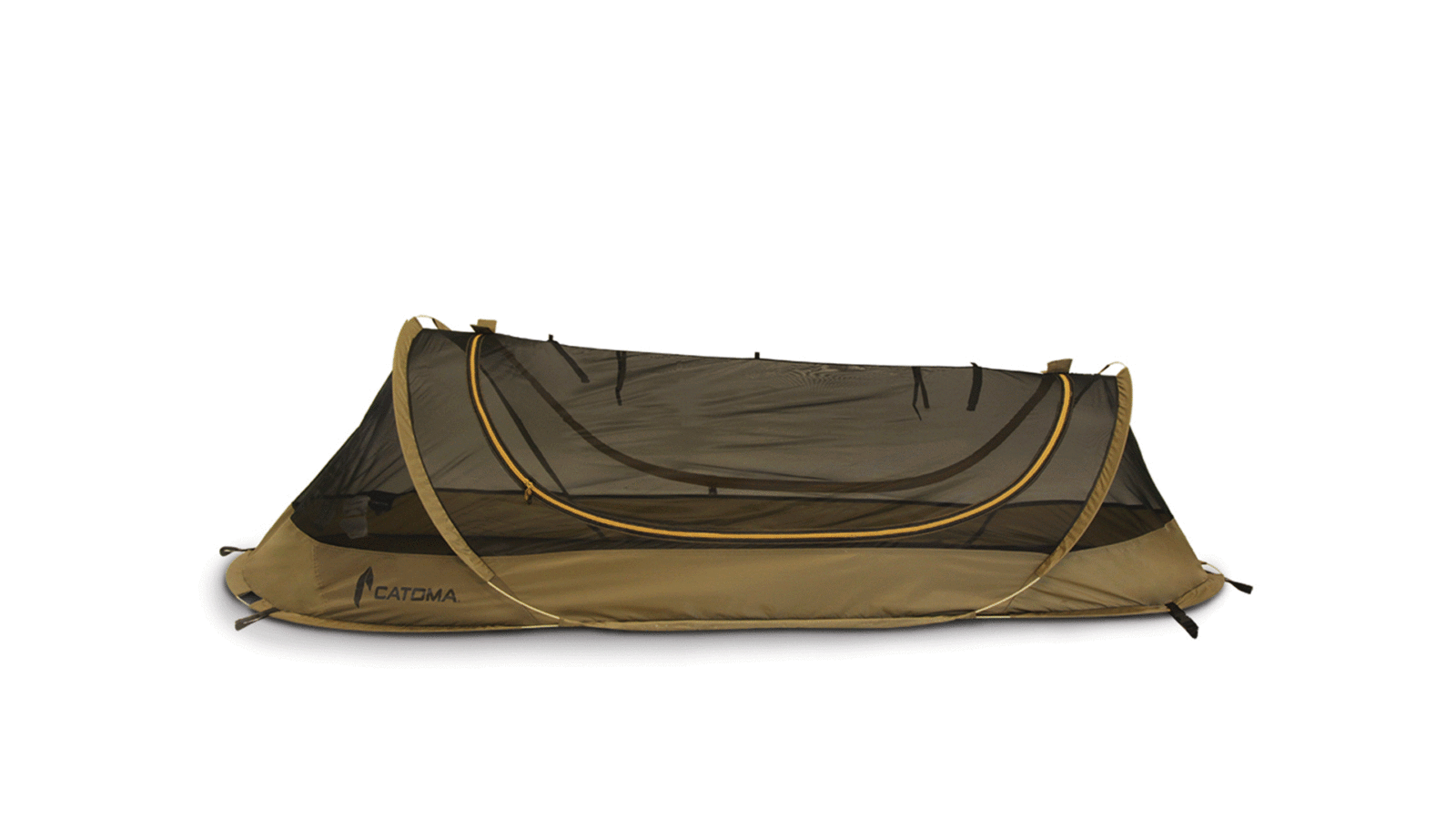 3. Highly Packable for Hikers and Bike-campers
Camping in warm, dry conditions? Leave the rainfly at home and free up room in your pack for more items like food, water, or camera. The Burrow weighs in at only 1.9 lbs. Packed with a rainfly kit, it totals to roughly 4 lbs. As for size, the Burrow and Rainfly Kit pack to about the width of a 13-inch Macbook and a depth of about five inches – unlike the cumbersome cylindrical shape of the traditional backpacking tent – perfect for fitting in most packs. These space-saving solutions can definitely improve your load on the trails.
The Burrow line of products is versatile and proven in the field, backed up by the performance of a half million units sent to the field over 15 years. Choose your configuration today and get ready to hit the trails with a shelter solution that works for you.