We recently sponsored Hospital Boulders' signature event, The Sickness, to not only support the climbers and the SCC but to get first-hand experience with the work that the SCC is doing. The SCC hosts the Sickness each year, and the 2022 version was a return to form after the COVID-19 pandemic moved the online event virtual in 2021. 186 climbers participated and enjoyed the general good vibes from a well-executed event.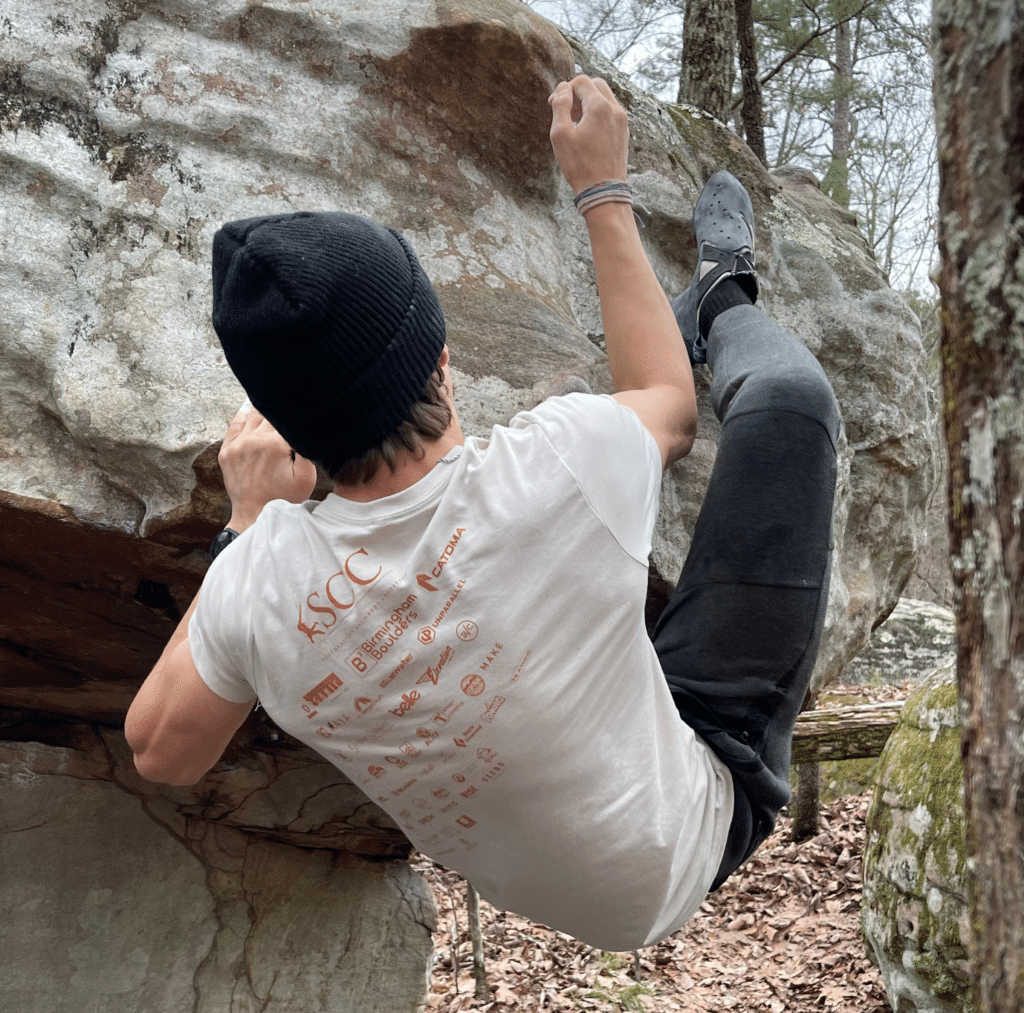 Hospital Boulders is located on the Alabama side of Lookout Mountain just north of Gadsden. It features 200+ boulder problems on the high quality sandstone featured in this section of the South. The best part of this boulder field is how the SCC came together to guarantee accessibility. They purchased this area in 2012 and regularly visit the boulders to clear trails, clean the area, and keep the area clear for climbers.
The SCC purchases lands like Hospital Boulders (and their newest cliff line in Tennessee, Woodcock Cove) and works with developers, city leaders, and other interested parties to keep these areas accessible. Without accessibility to these areas, we would lose the unique places our little corner of the world has to offer. Alabama and the Southeast have so much to offer outdoor enthusiasts, and Catoma is proud to support both this event and the SCC.
Check out the SCC for more information on their program as well as the climbing areas in the Southeast. Click Here