You've asked for it so we did it…
 The latest addition to the Burrow accessory family is the most versatile. The Gopher Tarp can be used with any Burrow family products or on its own as an expedient shelter or groundsheet. It can also be hung with a hammock for durable weather protection and shade. The Gopher Tarp can also be attached to most off-road vehicles to provide shade or shelter for camping as well.
Features include multiple tie-out points and interior gear loops for added structure or hanging accessories inside the shelter. Mil-spec materials and simple no-nonsense design make this a tarp camper's perfect companion. Comes with 6 stakes, 6 guy lines, and a compression carry bag.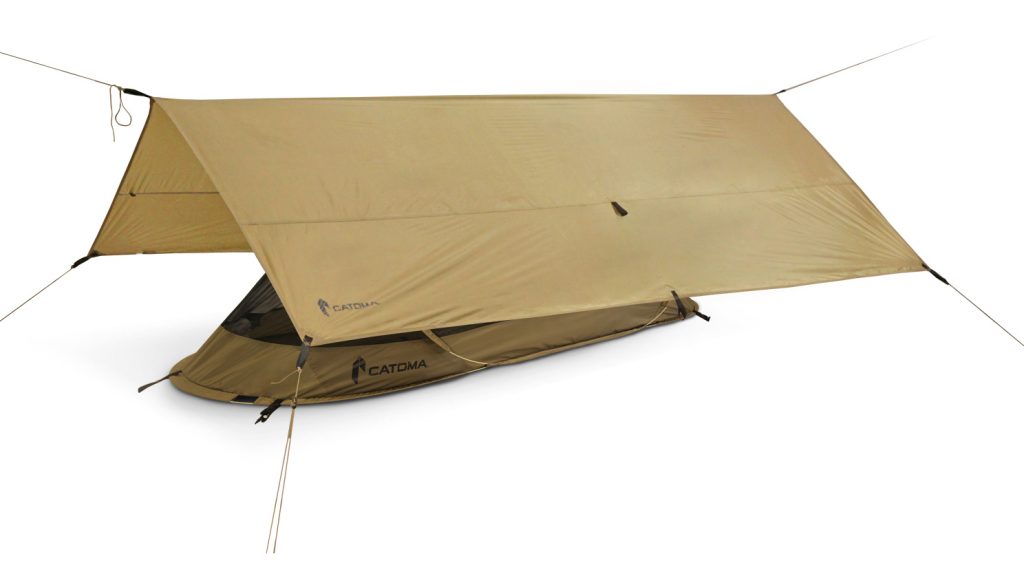 The Gopher on top of our Burrow shelter